The 50 best things to do in the world right now
Travellers, it's time to overhaul your dusty bucket lists with these essential things to do before you die.
Find mind-bending landscapes (and clear skies) in the Atacama Desert
Atacama, Chile
No, you haven't fallen through a wormhole on to another planet: Atacama's insane topography is right here on earth. Geysers gush into the freezing air 14,000ft above sea level, flamingos strut about in salt flats and wind-sculpted canyons undulate towards smoking volcanoes. NASA even tested its Mars Rover here. This otherworldly topography is best viewed on a hot-air balloon voyage at sunrise. Come nighttime, you'll be looking up instead of down; Atacama boasts unbeatable clear skies due to its altitude, dryness and lack of pollution. Given the current trend for astro-tourism, the region has shot to the top of many a traveller's bucket list for stargazing. Nebulae (interstellar clouds), planets and lunar craters can be seen with the naked eye, or you can register ahead to visit the world's largest land-based observatory, ALMA, with a telescope ten times more powerful than the Hubble. Estella Shardlow
Have a feast in Jamaica's birthplace of jerk
Boston Bay, Jamaica
Follow the waft of allspice and smoke to the coastal town where chicken first got the 'jerk' treatment. Long before it attracted a foodie fanbase from Brixton to Brooklyn, Boston Bay's Maroon communities were perfecting their mouth-watering technique of marinating meat or fish with local Scotch bonnet peppers and seasonings. Today, most jerk sellers swear by their own particular mix and keep it a closely guarded secret. A far cry from some of the touristy resorts you'll find elsewhere in Jamaica, Boston Bay comes up trumps for atmosphere and authenticity; literally hundreds of ramshackle stalls line its streets. Even better, you can wolf down your portion while watching the surf roll in on the town's spectacular beach. Estella Shardlow
The 13 best things to do in Bermuda
Feeling adventurous? Take a peek at the best things to do in Bermuda, from cliff diving to cave tours to scenic jaunts.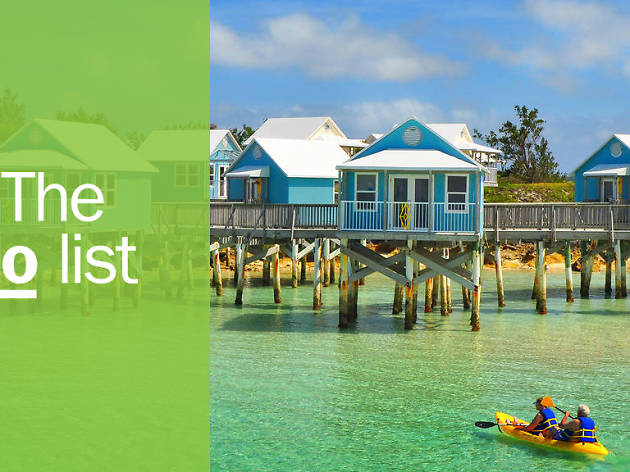 There's plenty more to this tiny, horseshoe-shaped string of islands than preppy shorts and aviation mysteries. Lonely in the mid-Atlantic, Bermuda is an intriguing medley of British, American and Caribbean influences, right down to the locals' accents. Quaint place names that conjure up Ye Olde England and red telephone boxes meet pink sand beaches, rum cocktails and sherbet-colored cottages. The first settlers arrived by chance in 1609, when a ship bound for Virginia ran into a storm; the episode apparently inspired Shakespeare's The Tempest. Today, Bermuda's naval heritage is writ large on its landscape, salt air whipping through historic fortresses and dockyards.
The 21 best restaurants in Cuba
Get the most from a growing, fresh and diverse dining scene with the best restaurants in Cuba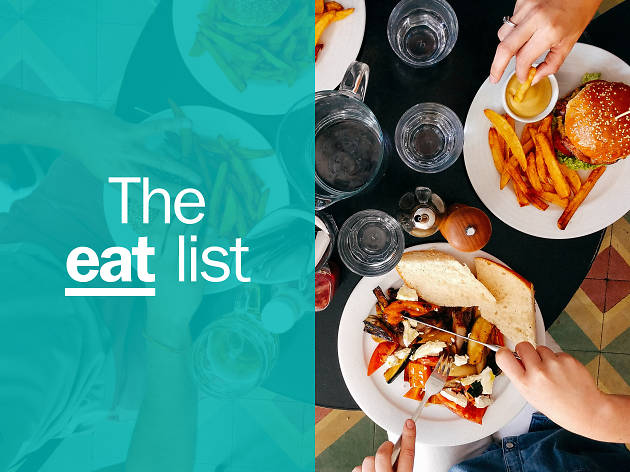 Change is rippling through Cuba's dining scene. The island's cuisine has long suffered a dismal reputation, which is unsurprising after the food-rationing days of the Special Period. But thanks to a recent reversal of the laws prohibiting private businesses, there's been an explosion of paladares (home-run restaurants) building up a buzz around "nouveau Cuban" cuisine. Havana leads the charge, offering everything from fine dining in palatial old apartments to hipster tapas bars. Navigating the food and drink scene is one of the best things to do in Cuba. But also snatch up any chance to dine in your casa particular (home stay), where it's all about robust slow-cooked stews like ropa viega (shredded beef) and epic tropical fruit breakfasts.
The 12 best things to do in Kingston
Feel the rhythm of Jamaica's capital with our guide to essential attractions and things to do in Kingston
Can you hear the music? Between the Blue Mountains and a sweeping natural harbor, Kingston is the seething heart and soul of Jamaica. Not only is this the business and government capital, it's a cultural powerhouse with no end of art galleries, heritage houses, diverse restaurants and iconic recording studios – Reggae music was born in its ghettoes. Picnic in the city's lush public parks by day, delve into its dancehalls after dark. Many travelers skip the capital and head north to manicured beach resorts, but Kingston gets you into the rhythm of real Jamaican life.
The 10 best restaurants in Kingston
From ackee and saltfish to curried goat: get a taste of classic Jamaica with our handy guide to eating out in Kingston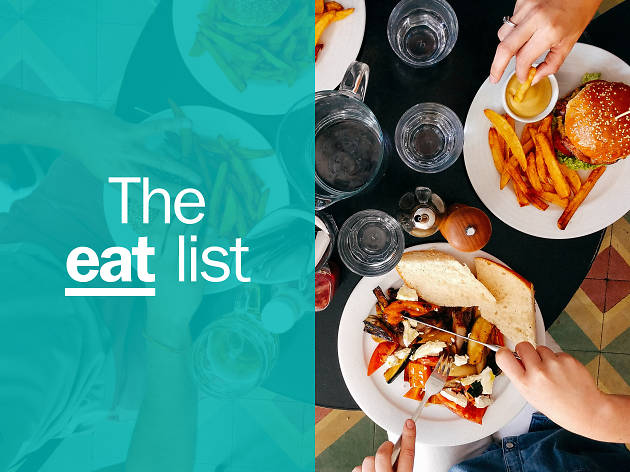 Spicy 'n' smoky is the name of the game for much classic Jamaican cuisine, with rainbow-bright Scotch bonnet peppers firing up everything from jerk chicken to curry goat. Throw in the national dish of ackee and saltfish, piping hot patties and aromatic Blue Mountain coffee, and you can see why Jamaicans are so passionate about mealtimes. Big on flavor and short on pretention, some of the best bites in the capital are found at no-frills joints (if you're looking for quintessential things to do in Kingston, digging in at a jerk shop should top your list). For a different experience, enjoy a languid lunch at one of the picturesque colonial properties overlooking the city, where fresh tropical produce is taken to new heights. Kickstart your culinary adventure now with our pick of the best restaurants in Kingston.